Dainese Pro Armor Back Protector Short / Long
---
Regular price
Rs. 14,249.00
BACK PROTECTOR: THE ESSENCE OF PROTECTION
Dainese invented the back protector in 1979. It has since become an essential item for riders, first among the world championship riders and then among all two-wheeled enthusiasts across the world, accompanying them on their every adventure. The back protector is the essence of motorcycle protection.

Selecting the back protector to best suits your needs is fundamental in order to feel free and confident to fully enjoy every turn, in any conditions. This is why we help you to understand which technology is best for you.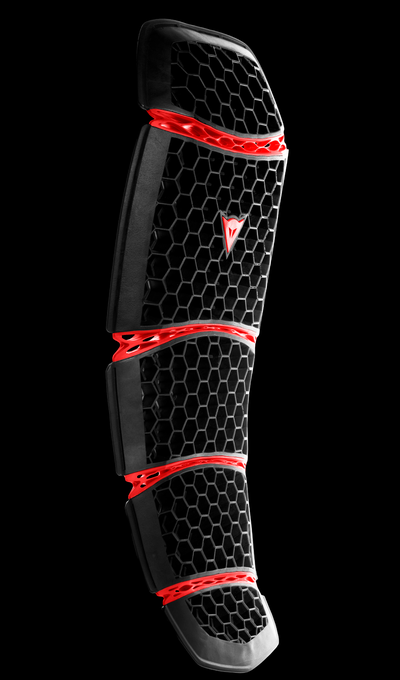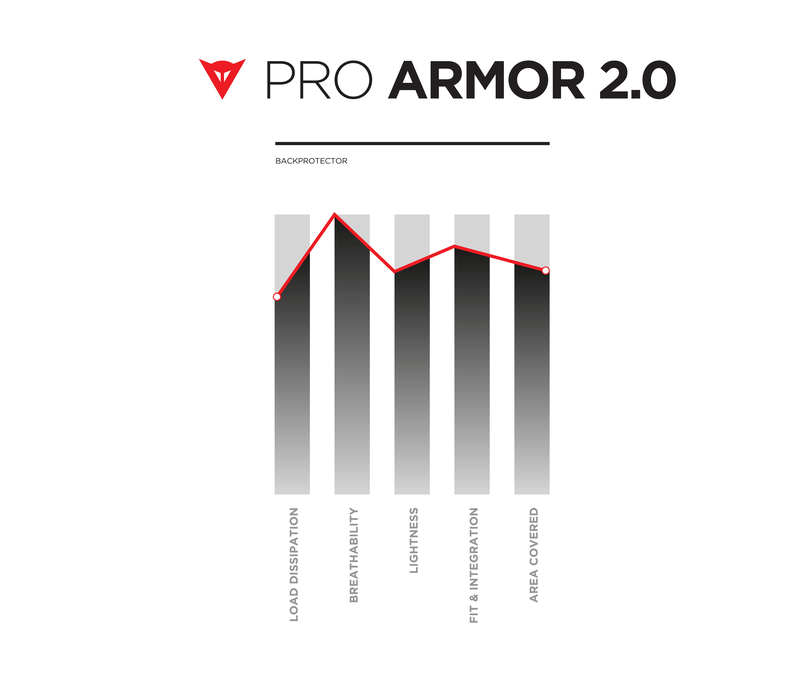 LOAD DISSIPATION
The capacity to disperse the energy from an impact is the main characteristic of a protector. The force absorbed is not transmitted to the body of the rider.
BREATHABILITY
The level of ventilation of a back protector determines its comfort and, consequently, a rider's confidence, particularly on the hottest of days
LIGHTNESS
A lightweight protector can be more comfortably worn and over a longer period of time, without affecting your riding or movement in the saddle
FIT & INTEGRATION
Fit and integration with the jacket or leathers are essential characteristics in order to allow as much freedom of movement as possible.
Dainese Pro-Armor Back Protector
Constructed of expanded nitrile rubber in a unique open diamond lattice, the Dainese Pro-Armor Back Protector is designed to achieve CE Level 2 protection with maximum airflow and minimum weight and bulk. A segmented design incorporates 5 flexible sections for best adherence to anatomic curvature of the back and excellent longitudinal flexion. The soft nitrile material itself is able to bend laterally while ergonomic, adjustable straps and x-shaped lumbar band ensure the protector moves in unison with the rider, making the Dainese Pro Armor Back Protector one of the most comfortable standalone back protectors available.
Protection:
Back protector certified to CE Cat. II EN 1621.2/2014 Level 2
Ergonomics and Comfort:
Expanded nitrile rubber

Thermoplastic bearings

Removable and adjustable lumbar band

Removable straps

4 bearings with 5 degrees of movement

Longitudinal stretch and bending

Rotational stretch

Lateral bending

Dynamic thickness

Anatomical shape on both directions

Perforated structure
Sizing:
Choose the Type based on your Shoulder to Waist measurement, then choose your Size based on your Waist measurement.
Short Type: 39cm - 46cm (15.4"- 18")

Long Type: 46cm - 51cm (18"- 20")

S-M: fits up to 38" waist

L-2XL: fits up to 48" waist
Image Note: Image is the Long Pro-Armor Back Protector.

For additional details:
Refer to our
size guide
to record precise measurements.
Related Products
---