Dainese Wave D1 Air 13 Back Protector Black
---
Regular price
Rs. 16,499.00
BACK PROTECTOR: THE ESSENCE OF PROTECTION
Dainese invented the back protector in 1979. It has since become an essential item for riders, first among the world championship riders and then among all two-wheeled enthusiasts across the world, accompanying them on their every adventure. The back protector is the essence of motorcycle protection.

Selecting the back protector to best suits your needs is fundamental in order to feel free and confident to fully enjoy every turn, in any conditions. This is why we help you to understand which technology is best for you.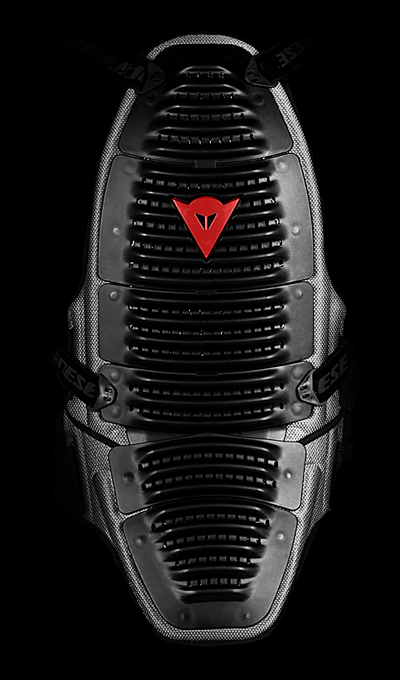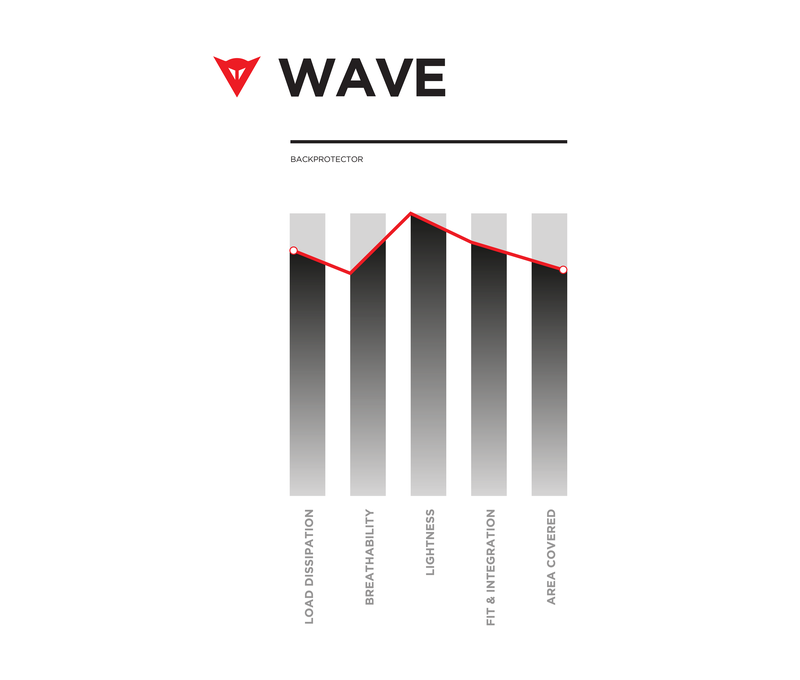 LOAD DISSIPATION
The capacity to disperse the energy from an impact is the main characteristic of a protector. The force absorbed is not transmitted to the body of the rider.
BREATHABILITY
The level of ventilation of a back protector determines its comfort and, consequently, a rider's confidence, particularly on the hottest of days
LIGHTNESS
A lightweight protector can be more comfortably worn and over a longer period of time, without affecting your riding or movement in the saddle
FIT & INTEGRATION
Fit and integration with the jacket or leathers are essential characteristics in order to allow as much freedom of movement as possible.
Dainese Wave D1 Air Back Protector
The highest levels of protection, light weight, ergonomics, and ventilation distinguish the Dainese Wave D1 Air racing back protector developed from competitive motorcycle racing's greatest champions. Homologated to EN 1621.2 Standard Level 2, this back protector has rigid external corrugated plates for better impact energy distribution and a lightweight core made of aluminum honeycomb and Crash Absorb. Ergonomics and riding comfort are guaranteed thanks to jointed pads, a patented lumbar support joint, perforated structure, the use of breathable fabrics, and ample volume adjustment possibilities.
Protection
Back protector certified to EN 1621.2/2014 Standard (Lev. 2)

External

 

polypropylene

 

plates with perforated and corrugated structure
Aluminum honeycomb frame and Crash Absorb
Comfort
Lumbar band with double adjustment strap
Liner in thermoformed polyurethane foam
Adjustable and removable straps
Lumbar joint
Temperature Regulation
Liner inside back in polyester mesh fabric
Lumbar strip liner and braces in double jersey
External perforated pad
Type:
Type 1S: 37-42 cm shoulder to waist
Type 11: 40-45 cm shoulder to waist
Type 12: 43-48 cm shoulder to waist
Type 13: 46-51 cm shoulder to waist
Size:
MD: 85-91 cm waist measurement
LG: 91-97 cm waist measurement
For additional details:
Refer to our
size guide
to record precise measurements.
Related Products
---